---
Choosing the right overseas university is massively important to Chinese students and their families. This new generation is rightly self-confident, ambitious, and expects the highest educational standards.
The UK (the destination of choice for over 40% of Chinese Gen Z) offers so many options for world-class institutions. And with more than 700,000 Chinese students deciding to study abroad in 2019 alone (the last pre-pandemic figures), it's a rapidly growing and highly competitive market.
Now, UK universities have to go above and beyond with their Chinese student recruitment. This was a challenge the University of Dundee faced and why they partnered with Emerging Comms.

The University of Dundee: background
The University of Dundee is one of the UK's foremost institutions, boasting a strong international reputation for world-leading research. As a result, this Scottish university attracts some of the best students and academics from around the globe – with more than 145 nations part of the university community.
Awarded a 5 Star rating by QS, QS Top Universities, it's not hard to see why Dundee is an appealing prospect for Chinese students abroad.
Chinese student marketing: the challenge
Before the coronavirus pandemic, the University of Dundee enjoyed steady numbers of Chinese students with relatively little Chinese social media presence. Their education marketing relied on in-person events, some activity on WeChat and Weibo and limited campaigns on Bilibili, Zhihu, Toutiao and Douyin.
Of course, as global lockdowns took force, reaching international Chinese students became harder and harder. When China shut down in January 2020, in-person events weren't an option. Leads dried up, enquiries fell away and brand awareness among prospective students was low.
To add to this, Chinese social media channels like Little Red Book and Douyin exploded during the pandemic – and the University of Dundee had no presence on these growing China digital players.
Something needed to change. The University of Dundee needed to stand out from the crowd.
Emerging Comms four-step process
To re-engage and re-inspire prospective Chinese students, Emerging Comms launched a bespoke four-step process for the University of Dundee.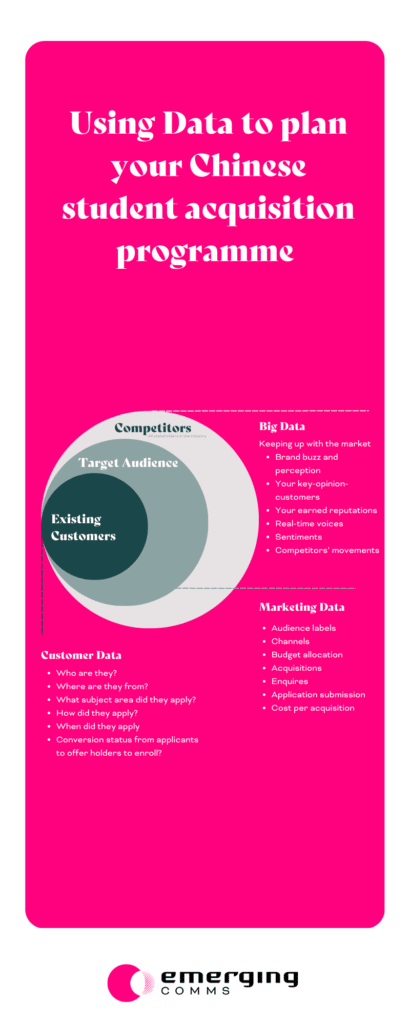 Step 1: audit and analysis
As a first port-of-call, we performed an in-depth audit and analysis of the University of Dundee's strategy and processes. We looked at their competitive advantages, gaps in the market, and how the university could stand out to Chinese Gen Z audiences.
To do this, we launched mystery shopping initiatives and interviews with students and agents, conducted competitor analysis and analysed profiles of matriculated Chinese students.
We used this information to set our focus, target groups and "Key Performance Indicators" (KPIs). This was all backed up with a rigorous data-driven approach, combining data from existing customers (current Chinese students), target audiences and competing institutions.
Step 2: identifying priorities
With a thorough audit complete and goals identified, we created a robust communication strategy.
As part of this, we balanced what we knew about prospective students (and their priorities) with information on the University of Dundee's courses. This included identifying the institution's most reputable and top-ranking subjects alongside the courses most popular with Chinese students.
Through balancing the Chinese student recruitment drive with the university's existing brand priorities – a cohesive communications strategy emerged.
Step 3: creating a bespoke channel plan
With a communications strategy in place, the next step was generating a bespoke Chinese social media plan to nurture leads. With continual tracking and analysis, we combined a series of "push-pull" efforts.
This included:
Push initiatives: Creating brand awareness, preferences and driving enquiries
Collaborations with Chinese Key Opinion Leaders (KOLs) for the 2023/4 admission year.
WeChat banner adverts for the Dundee brand as well as priority subjects.
Post-graduate and undergraduate campaigns on Douyin.
Pull initiatives: Furthering brand awareness, engagement and nurturing interest
Adjusting Baidu PPC campaigns and budgets according to student application timelines.
Ongoing marketing across a wide variety of social media channels (including video on WeChat and Bilibili) to maintain interest, engagement and brand awareness.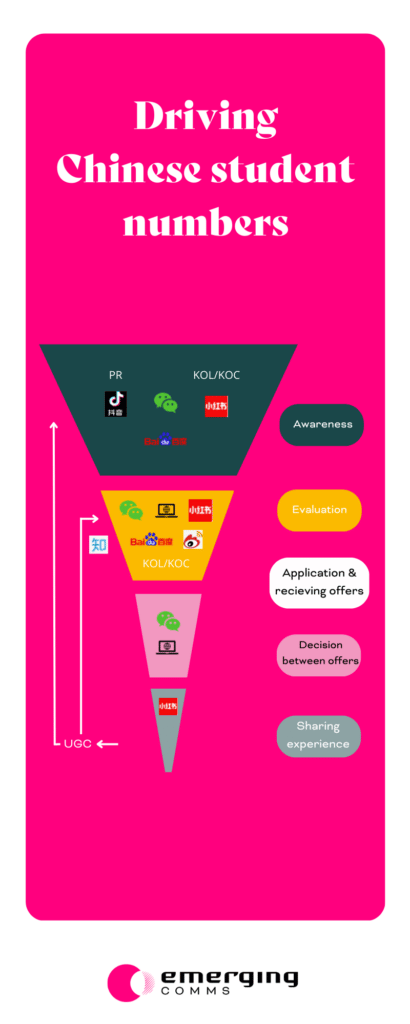 Step 4: optimising, adapting and improving
With these campaigns in place, the last step was tracking, optimising and improving our efforts for the University of Dundee. As part of this, we continually measured KPIs at every step of the sales funnel and monitored all activity across our wide selection of Chinese social media channels.
Campaigns were adapted and enhanced as needed, leading to some staggeringly successful results. Throughout the University of Dundee campaign, Emerging Comms generated:
An incredible 2.3 million impressions.
Over 108,600 clicks and 12,620 engagements on campaigns, ads and videos.
More than 570 direct leads to the university's recruitment team.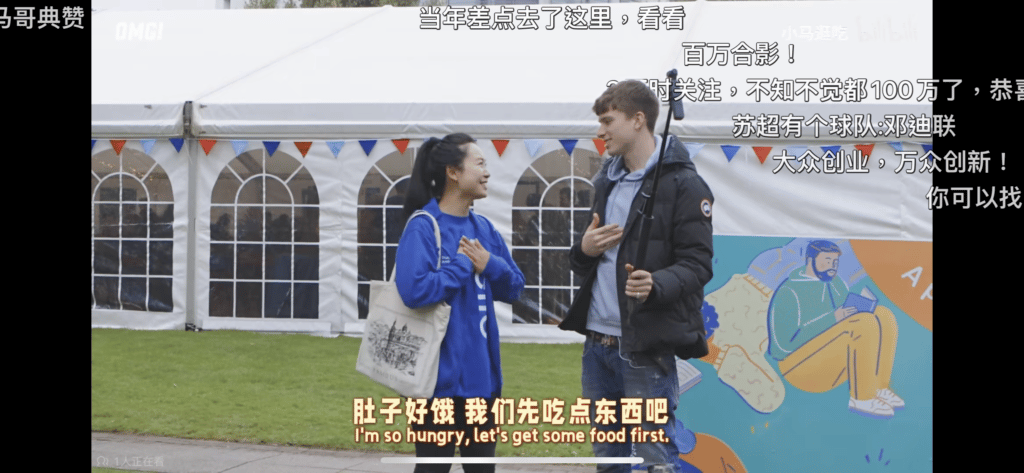 With our in-depth knowledge of Chinese audiences and marketing opportunities in China, Emerging Comms helped the University of Dundee secure unprecedented Chinese student interest. Working in constant partnership, we helped this Scottish institution overcome the challenges of education marketing during Covid lockdowns – and stand out from the crowd.
Emerging Comms has completely transformed our Chinese digital marketing
The work we have done over the last year with Emerging Comms has completely transformed they way we look at our Chinese marketing and recruitment activity.  Understanding the applicant is at the core of everything we do now; using the right content on the right channels is key to our digital planning and adapting quickly to change is something our team have really embraced.  The audit process was also a crucial part of developing our strategy and I would encourage any HE institution to look at this first before launching any social media channels in China.  We are excited about what the future holds for our China recruitment in Dundee and look forward to more success stories with Emerging Comms."