---
We were delighted to be the strategic partner of the UK's first Marketing to China (m2c) Conference on the 5th & 6th of June.
During this two-day conference, we saw Chinese key opinion leaders and industry experts sharing their knowledge and practical advice on how to engage effectively with the modern Chinese audience, with interactive panel discussions to deep-dive into sector-based topics and answering the audience's questions.
If you missed this year's conference, don't worry, here are the key insights and takeaways we summarised from the event.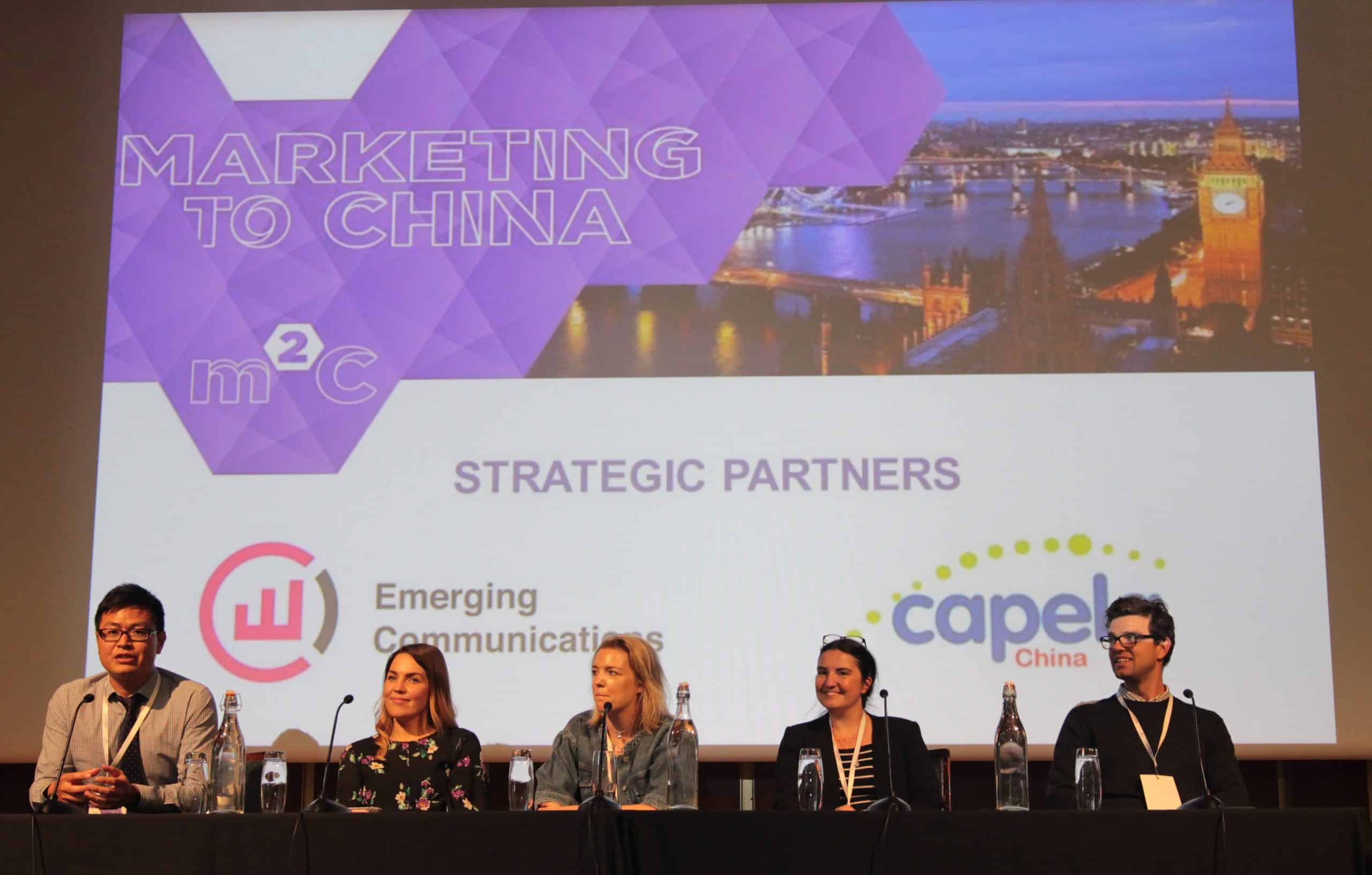 Some of the brands who spoke of their own experiences entering the Chinese market, included:

Key Takeaways:
1. China's Modern Consumers are changing how brands sell:
Chinese Consumers don't just buy what they need or want, they buy because it's part of their daily life.
A) Post 95s & 90s are rising consumer segments with a lot of buying power, they are influenced by the 'Fear of Missing Out' on brands that they may or may not be interested in. China specific products, limited edition, special packaging and personalisation are driving huge demand for this audience.
B) Reebok have used the platform Taobao to successfully target the senior citizen segment, whose consumption upgrades and great attention to personal goals and needs, that also look for good service and user experience.
2. Rethink your marketing in China:
KOL is no longer just a marketing channel. KOLs are now launching their own brands or eShops to drive sales. Brands that develop deeper co-operation with KOLs yield greater campaign results.
Cross-promotion with local brands and utilisation of emotional and content that resonates with the audience are quick ways to build brand awareness and engagement.
The e-commerce live streaming era has only just begun. Short videos on platforms such as Douyin and Xiaohongshu may be fun to watch, but e-commerce live streaming is driving sales. Jiang Fan the CEO of Taobao sees it as the future mainstream e-commerce model. With 1200+ Taobao live streamers having over 1 million fans, with the most popular influencers generating over $15 million in sales annually, you can see why.
3. Spend time to understand your target audience:
Many brands have failed to understand their target audience before entering China. Our CEO, Domenica, stated that British brands shouldn't presume that just because China is a big market, that it's going to be easy for them. China changes at such a rapid pace, timing plays such an important part in a brand's success. Due to their ever-changing demands, Chinese consumers are also shaping the platforms and products made by brands.
China's growth may be slowing down, but the opportunities aren't. China may not be growing as fast as it used to be, but with more than 50% of this growth coming from consumer spending (and increasing), brands entering the Chinese market needn't worry. China is at the forefront of new retail and consumer experiences, where foreign companies are now looking to follow Chinese companies for innovative ideas and strategies.
The Marketing to China Conference is just one of many events that we support when not running our own events. Follow our Twitter & Linkedin Accounts for industry updates and event takeaways.
For more information on how we can help you, visit our Services page, or email us at: [email protected]