---
Throw out your 3D glasses – there's a new technology in town!

Enormous digital billboards, with Naked-Eye 3D images appearing in buzzing city centres, are propelling Chinese marketing to the next level, no glasses required.

The screens display attention-grabbing presentations that force passers-by to stop and admire the spectacle. From roaring lions breaking free, giant majestic waves crashing loudly, trains and streetcars curling and swirling, to spaceships blasting off. This has resulted in massive social media coverage due to the super realistic animation.

Predicted to make $15 billion by 2023, could Naked-Eye 3D be the next must-have tech for brands wishing to achieve success in China?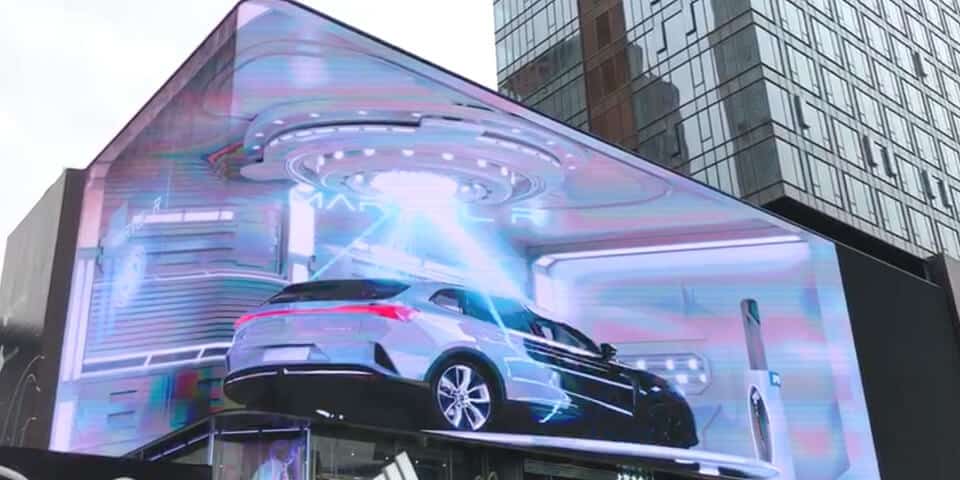 Jaw-dropping displays


Bringing billboards alive throughout the country and beyond this new type of advertising is taking China by storm.

The most recent impressive display is in Chengdu. A sleek and stylish L-shape, with a curved LED wall located in the Sino-Ocean Taikoo Li Chengdu shopping complex. It's waterproof and anti-UV allowing for richer colours to create dramatic lifelike images. The giant LED screen is perfectly situated wrapped around the Yingjia Building and in a prime location to capture the passing footfall's imagination.

But how are these astounding images built? Cylindrical lenses and specialised software make up the core technology of Naked-Eye 3D. Light emitted by a fluorescent layer is refracted by a biconvex lens, creating the illusion of depth on a flat surface.

LianTronics (LINK – www.liantronics.com) produced a Star Trek-like spaceship for the gigantic LED wall of 912.19 sq metres. Stopping at nothing to achieve perfection, Tao Wang, project manager at LianTronics, stated "the wall was assembled twice to achieve the extraordinary display effect". The jaw-dropping 3D special-effect video stopped passers-by in their tracks, unable to resist pulling out their phones to record the dazzling show.

As an emerging Tier 1 city, it's no surprise Chengdu secured this innovative experience for Chinese consumers to enjoy. Chengdu is renowned for its information technology industry, closely followed by car manufacturing and food processing. Along with Hangzhou and Wuhan, the city's strong economy continues to grow rapidly, becoming a hotspot for Chinese GenZ travellers.

Start-up company ArchiFiction build life-size 3D objects and work with a variety of industries covering medicine, entertainment and art. Founder

and CEO Pingting Wei says "Naked-Eye 3D is great news for advertising as it allows customers to experience products and brands in an immersive manner".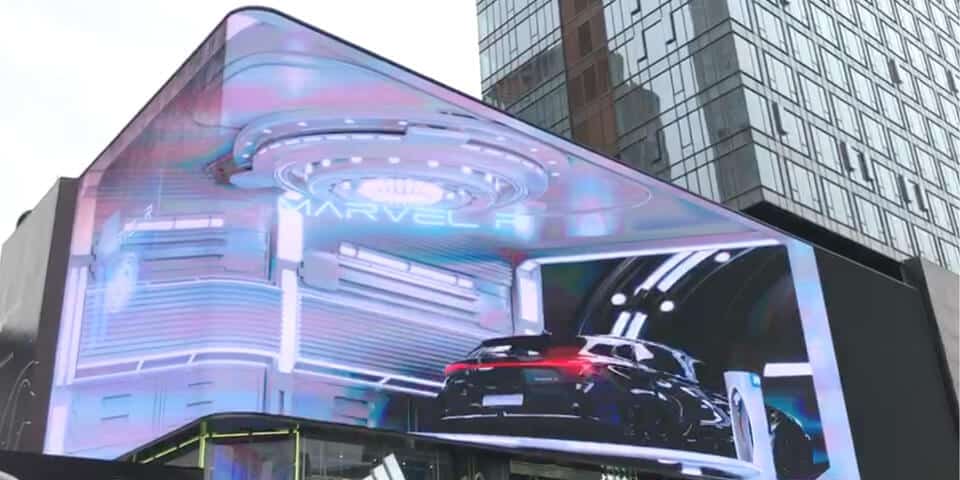 Fast-paced Chinese marketing


This year, over 850 million people in China have used social media, that's 60% of the population. This makes China the world's biggest social media market. Chinese consumers have over 9 social media accounts on average – to share opinions, product recommendations and make connections. Live streaming is also a powerful medium and the landscape is constantly evolving.

The Covid-19 pandemic has opened marketing and advertising up to fresh, surprising technologies to reach target audiences. And what consumers desire from their brands has changed since the pandemic began. The focus is now on engagement and connection first, with selling second. Brands who demonstrate positive values and empathy with their customers are excelling. It's essential to embrace this new world or miss out on your audience.

Although Naked-Eye 3D is a new technology it gives brands another essential platform to reach Chinese consumers. It's crucial now, more than ever, to adapt and evolve your marketing to stay relevant to customer needs and trends.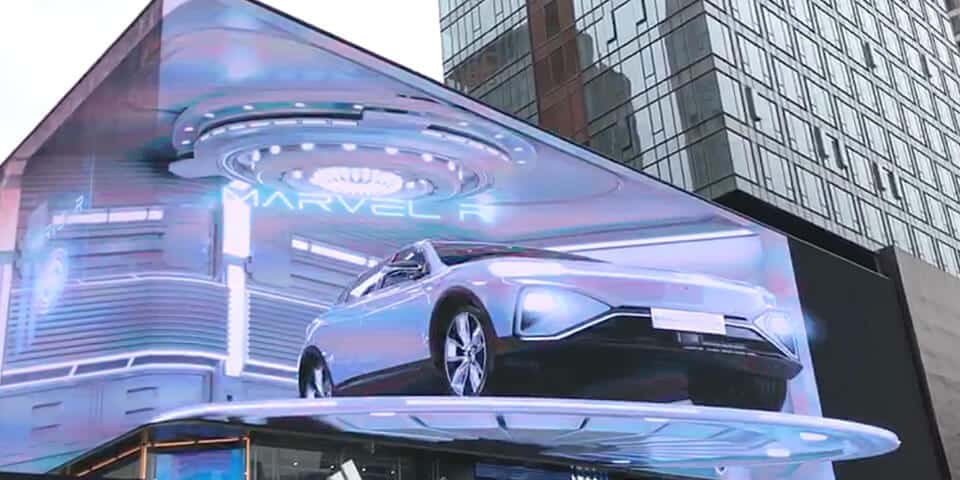 How we help


China is a challenging market to break. It's sheer size and scale presents unique challenges – different from any other market. For Western companies to find success in China you need local knowledge and understanding. Here at Emerging Communications, we bring you the latest strategies and insights, so connecting your brand to China has never been easier!

Our team work to your timelines and budgets, delivering exceptional service and producing high-quality campaigns with creative impact. To stay ahead of the curve and cut through to your market in China, and achieve the success your brand deserves, get in touch to discuss your requirements with us today!

If this blog has inspired you to develop or redefine your marketing strategy to elevate your brand's presence in China, we'd love to hear from you.