---
2021 marks the 2nd year of Chinese consumers adapting their Chinese New Year celebrations due to Covid-19. The second time around has arguably been even more impactful compared to last year when celebrations for many had already got underway, before the government issued travel restrictions nationally.
But that is not to say that this year has been an entirely sombre affair, resilient and confident Chinese consumers have shown over the last year that their ability to adapt and innovate new behaviours is second to none.
Below we look at the some of the most significant, and unusual, trends that have arisen as new Chinese traditions take hold.
Where did Chinese people spend the New Year?
In China this year 1.15 billion people returned to their hometowns for CNY holidays, down from around 1.5 billion last year, and a massive 60% decrease from the 3 billion journeys made in 2019, the last 'normal' new year on record.
How did Chinese consumers who didn't return home spend their holidays?
'Staycations' have been a popular trend in China, especially among affluent consumers who would usually travel abroad at this time of year. Wealthy families are traveling within their provinces to spa resorts, luxury rural getaways and experience focused AirBnB style apartments for a taste of their usual holiday enjoyment.
'Working-holidays' are another reality for many, for companies that agreed to keep working during the CNY break, there are many advantages to supporting the government's efforts to keep people in place. For workers as well there are added incentives as the Chinese government rolled out extensive guidelines regarding bonuses and extra pay for those that worked through the festival period.
Combined with the money saved from not buying peak-rate tickets, this could leave many white-collar workers with extra cash in their pockets and in serious need of a holiday come May-June.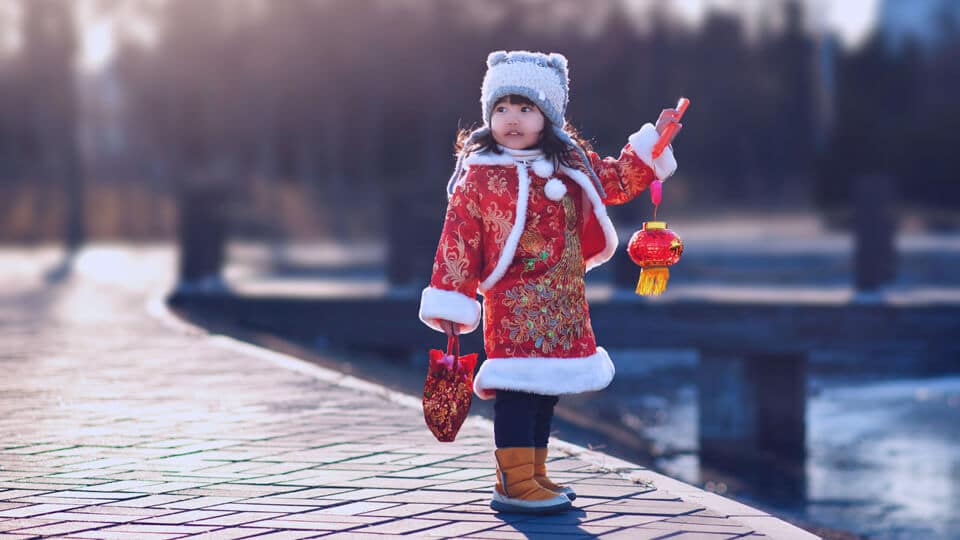 Who did they spend their holidays with?
Chinese New Year is traditionally all about family, with nuclear families returning to patriarchal hometowns to spend the holidays with parents, grandparents, aunts, uncles and cousins. Gatherings tend to be on the larger side. As returning home often provides perfect opportunity for Weddings, Wedding banquets are also a familiar site at this time of year.
This year for many Chinese people, however, Covid 19 has changed plans for many.
According to data released by Meituan, two-person dining was the No.1 style of dining this CNY, as couples took the opportunity to quarantine together. The second most popular dining option was for four people, as younger Chinese consumers enjoy spending the holidays with friends and recreate their own 'hometown' atmosphere, decorating apartments and enjoying smaller gatherings both at home and in the many restaurants that would usually be closed this time of year.
Some people, however have chosen to spend the holidays alone (at least physically), China's 'Fat-Happy-Homebody' culture is showing this year with a 40% increase in the number of one-person meal orders and according to Kantar's latest survey over 60% of consumers questioned said they plan to use their extra time in the city to 'watch TV' and 'play games online with others'.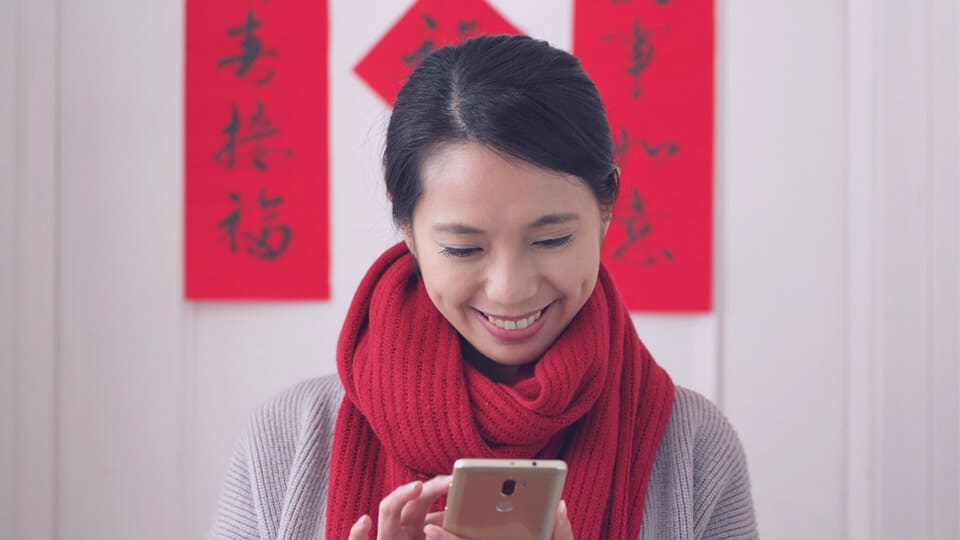 How are they spending the Lunar New Year?
Getting that little taste of home with on demand services & online bookings
The Chinese government along with platforms such as Meituan and Ele.me have incentivised those staying home to patronize their local establishments, eating in or ordering takeout and volumes have certainly been strong. What's more interesting however is what has been ordered.
It seems that the longing for home has driven many to seek out foods local to their hometowns with 'regional' foods accounting for TOP 15 searches. For example, in Beijing the top searched food style was 'Sichuanese food', yet in Chongqing, the most searched food was 'Beijing cuisine'.
Even Chinese that chose to cook at home relied on restaurants for part of their feast. A high number of Chinese male consumers ordered part-made dishes or side-dishes online to bolster their offerings for CNY dinner at home.
Digital celebrations going strong, Traditional gifts getting shelved.
Unable to travel home to deliver gifts and red envelopes in person, digital envelopes such as those sent via Alipay or WeChat have become more important than ever, with just under half of mainland Chinese surveyed claiming they would be increasing their 'red envelope budgets' this year. When it comes to digitalisation it is not only Red Envelopes that are adapting. In response to government crackdowns on smoke heavy fireworks and fire-crackers, China has seen over 100% increase in the sale of electronic firecrackers.
Traditional gift products such as tobacco, domestic alcohol brands, etc have seen lacklustre sales.
With extra time and money to spend this year Chinese consumers have reverted to one of their favourite pastimes, online shopping.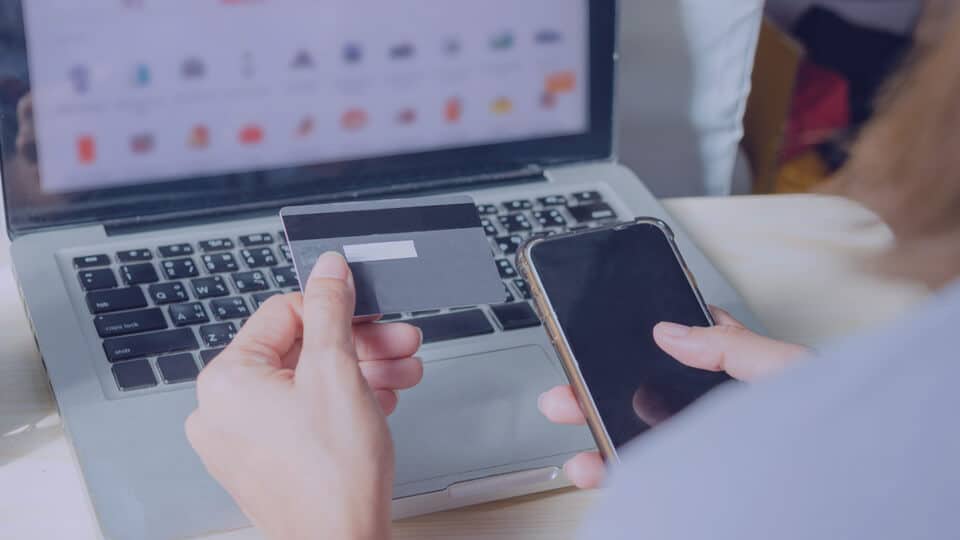 A second-singles day
Thousands of couriers are putting in the overtime to deal with the 223% increase in online orders during this festival period and leading ecommerce platform JD says the increase in sales numbers is comparable to Single's Day.
Online gifting and 'treating myself' is among the key categories driving sales, as consumers make the most of huge sales promotions and special edition products. Compared to usual CNY holidays, spending on pets, mother & baby goods, milk powder, personal grooming / wellness and self-improvement (such as education & books) accounts for much a much higher proportion of consumer spending.
Spending also remains strong for luxury and high-quality goods such as fashion, gold and silver, etc.
And it is not just local brands that are benefiting from the extended time. Alibaba's Tmall said that more than 20,000 foreign brands from over 80 countries have been featured as part of the campaign.
In the second half of January, packages of imported goods jumped 70% from the previous month, due to rising demand for holiday goods.
European brands are uniquely benefiting from the change in travel trends. In Chengdu, for example, there have been 67 freight train containers worth of products ordered direct from Europe in the last month alone. Including baby formula, chocolates and alcoholic beverages.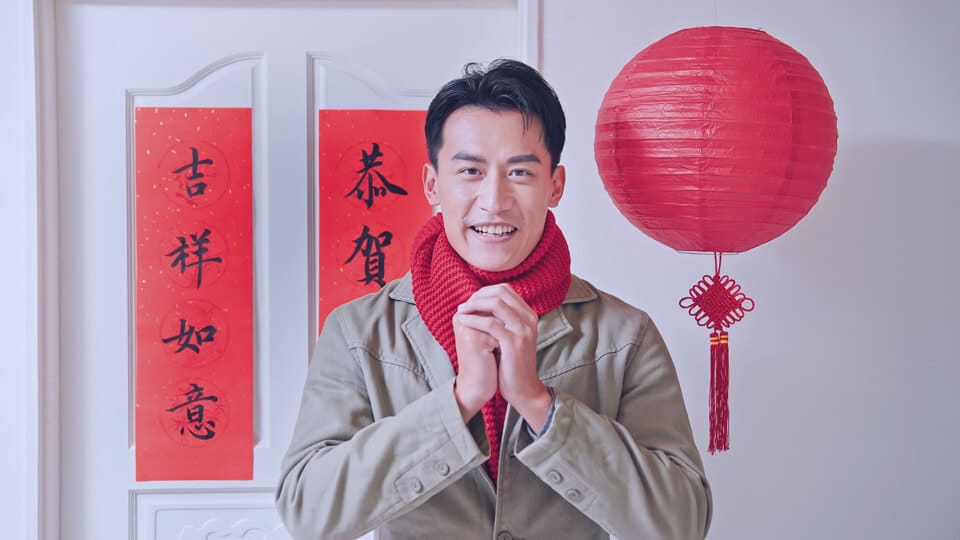 Chinese men are leading the way when it comes to pampering & procedures
Chinese New Year is traditionally a time to invest in boosting one's image, from new clothes and haircuts to beauty and even cosmetic treatments, however these categories that were previously women focused are increasingly being enjoyed by male consumers. For example, Beijing men are among the top consumer groups getting manicures. Currently, conversations around Chinese masculinity are a hot button issue for both mainstream and social media. This is leading to novel beauty trends as hundreds of men who booked in to have hair transplants this CNY simultaneously opted to get chest hair transplants also.
Looking for an Escape (in more ways than one)
Chinese consumers are looking for the opportunity to escape, and connect, in more ways than one. Ticket sales at the Chinese box office have broke multiple sales records, even with lack of availability driving up ticket prices.
Consumers maybe looking for an on-screen escape with film and TV, but offline it is all about experience-based connections. Staycations provide a romantic getaway for established couples and 'escape rooms' are providing a stress-free alternative for young Chinese looking for love without the usual matchmaking that takes place this time of year, with searches for 'Valentine's escape rooms' growing 600% YoY.
What could this mean for brands in 2021?
Chinese consumers are keen to shop and keen to travel, with a focus on new experiences and creating meaningful connections. There are outstanding opportunities for brands that can engage consumers emotionally, rather than just selling to them.
Cross-border and importing of high-quality goods is not slowing down, it could be a reaction to the inability to travel abroad, or simply the desire to 'treat themselves', but Chinese consumers are showing strong demand for Western and particularly European goods. Don't wait till it is too late to get your product out there!
Self-improvement is a huge priority for affluent young consumers, and it takes many forms. There is unique opportunity for brands in different industries to diversify and digitise their offering for quick wins in China, provided they have an in-depth understanding of their target audience.
The 'single-economy' will continue to be strong this year, this under-served market shows great potential for consumption of tailored services and products, both at home and overseas.
Chinese concepts of masculinity or rapidly evolving, creating new niche markets and opportunities for brands.
Want to keep your finger on the pulse of Chinese opportunities in 2021, looking to close your sales gap and boost business in China? Arrange a discovery call with one of our consultants here.