---
This year has been an extraordinary year with brands and retailers feeling the impact of global lockdowns and changing consumer behaviour.
Even in China, where consumers are among the most optimistic and economically stable in the world, there are still many hurdles to cross.
Thus, it is no surprise that this year, brands, analysts and experts the world over, are waiting in anticipation for today's Single's Day reports.
In these turbulent times Alibaba has attracted more than 2,600 new international brands to their TMall platform, including luxury powerhouse brands such as Cartier, Montblanc, Prada, Miu Miu, Alexander Wang and Balenciaga, which have all opened digital flagship stores to counterbalance the restrictions on brick and mortar shopping this year.
For analysts and brands looking at China, Single's Day 2020 will not only show the true extent of Chinese consumer spending power Post-Covid but will also provide a solid indication of key changes in consumer trends.
For those brands new to Tmall, 11.11 will be Alibaba's biggest chance to prove themselves. With over 250,000 brands and 5 million merchants taking part this year, this is a festival like no other!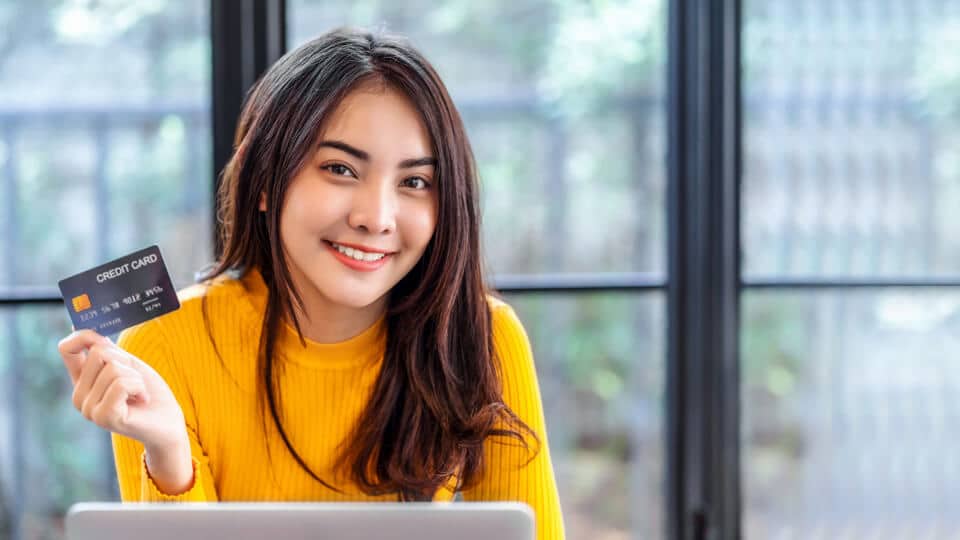 So, what are the key changes in 2020 compared to 2019?
Alibaba made several key changes this year, aiming to offset the impact of the pandemic on the festival:
The festival was extended, with two pre-sale periods to drive traffic, and two flash sale periods. One for SME brands, new brands and new products, and one for global brands with big discounts similar to previous years. This is no longer a 1-day event, as seen a few years ago but a campaign over a number of weeks.
Alibaba has worked closely with SMEs to provide extensive livestream opportunities and access to Chinese KOLs, which has become a key component of the festival.
11.11 used to be a discount festival. Now luxury is also a key focus, and brands such as Cartier, Piaget, Alexander Wang, Gaggenau and Montblanc took part this year.
Hyper-localized campaigns by region are a continuing trend.
AI and virtual experiences are becoming mainstream for Alibaba, from the pop group of cats that launched Tmall's 11.11, to the virtual livestream and product hosts available on Aliexpress.

The statistics:
The Double Eleven festival is known for breaking records year-after-year and in many ways this year
was no different.
During the Phase 1 sales period of November 1-3 , which focused on new brands/ products
100 brands topped gross merchandise volume of RMB100 million in 111 minutes, after sales
officially began.
Moose Knuckles saw its GMV exceed last year's full-day 11.11 sales just 10 minutes after
shopping started, Net-a-Porter within 12 minutes, Coach in 30 minutes and MCM in just an
hour.
Balenciaga's first 11.11 activation beat it's full-day sales record from the 6.18 Mid-Year Shopping Festival, just 1 minute into shopping. Kenzo did the same in 3 minutes, and Chloé in 10 minutes.
The Beauty category has performed as strongly as ever, and just 40 minutes into Nov. 1 sales, beauty products generated over RMB10 billion in GMV, and within the first hour, exceeded 150% year-over-year sales growth.
European, Korean and Japanese premium brands all saw strong growth year on year, despite demand for Chinese local brands being at an all time high.
It wasn't just the usual brand favourites that did well, 34 emerging newcomer brands achieved over RMB10 million each, in sales on the first day.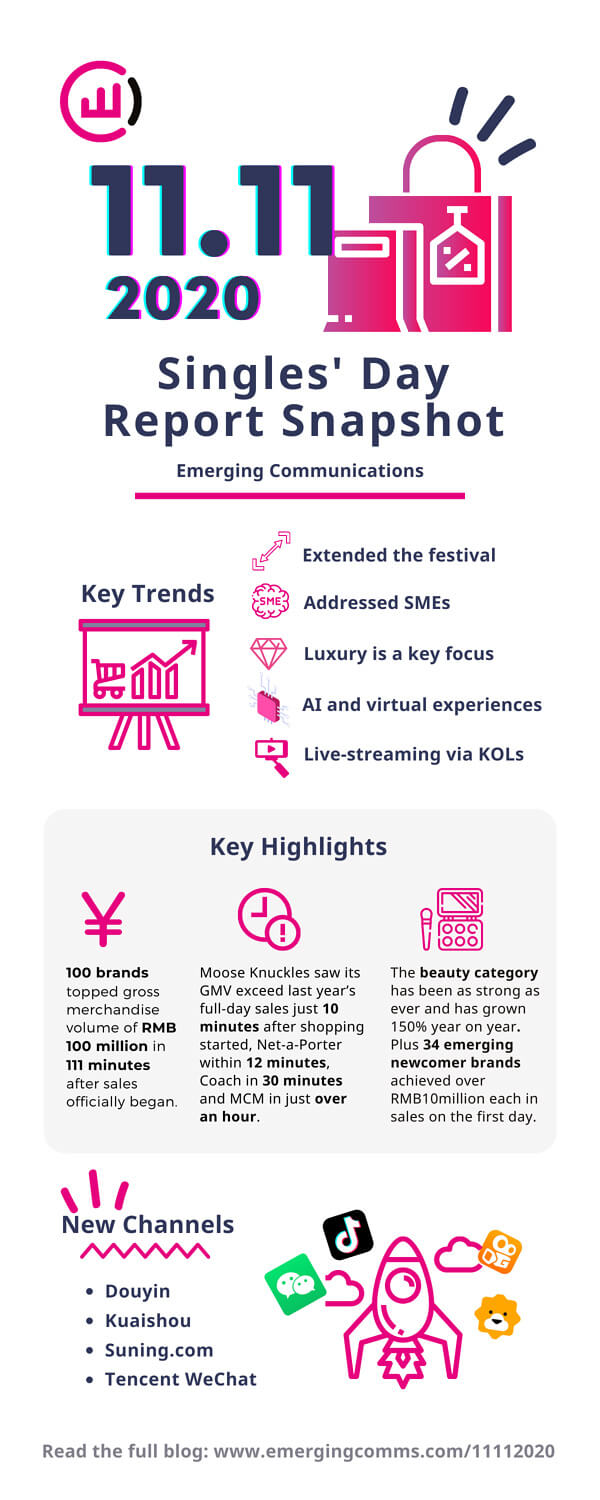 The retail industry in the UK has been hit hard in 2020 but demand for European brands is at an all time high in China
If you want to find out how to target Chinese consumers ahead of 12.12 and Chinese New Year festivals, get in touch with us at [email protected].
To be kept up to speed with new developments in China that affect brands and ecommerce, arrange a discovery call with one of our consultants here.