Since its inception in 2013, Xiaohongshu (AKA Little Red Book or RED) has hit stratospheric heights. The versatile Chinese social media platform has gone from strength to strength, taking the country by storm. 
---
With its meteoric rise, the platform welcomed legions of young users with an insatiable appetite for travel, fashion, beauty and lifestyle tips. 
Here we'll explore Xiaohongshu's unique features, the reasons behind its remarkable success and why it's a must-have for any successful Chinese marketing strategy.
Xiaohongshu's unique features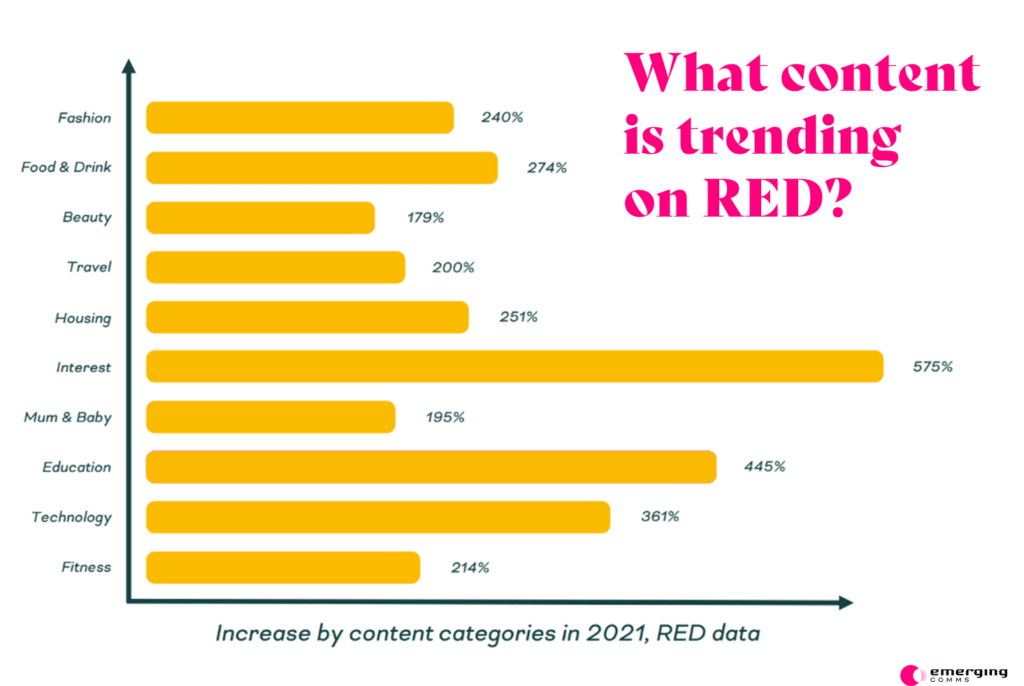 Xiaohongshu is a three-for-one! An innovative combination of social media, e-commerce and content creation. At its core, the platform lets users create and share ''notes'' or post photos, videos, or product reviews. Covering a wide range of topics from fashion trends and beauty tips to travel experiences and food reviews – it offers an endless stream of exciting lifestyle ideas to Chinese consumers. 
Users can also purchase a variety of irresistible products from a wealth of diverse brands. They can personalise their feed, bookmarking favourite influencers or KOLs (Key Opinion Leaders), beloved brands or trending topics.
These standout features make Xiaohongshu a game-changing social media platform for socialising and shopping.
The power of community
Community building is at the heart of Xiaohongshu.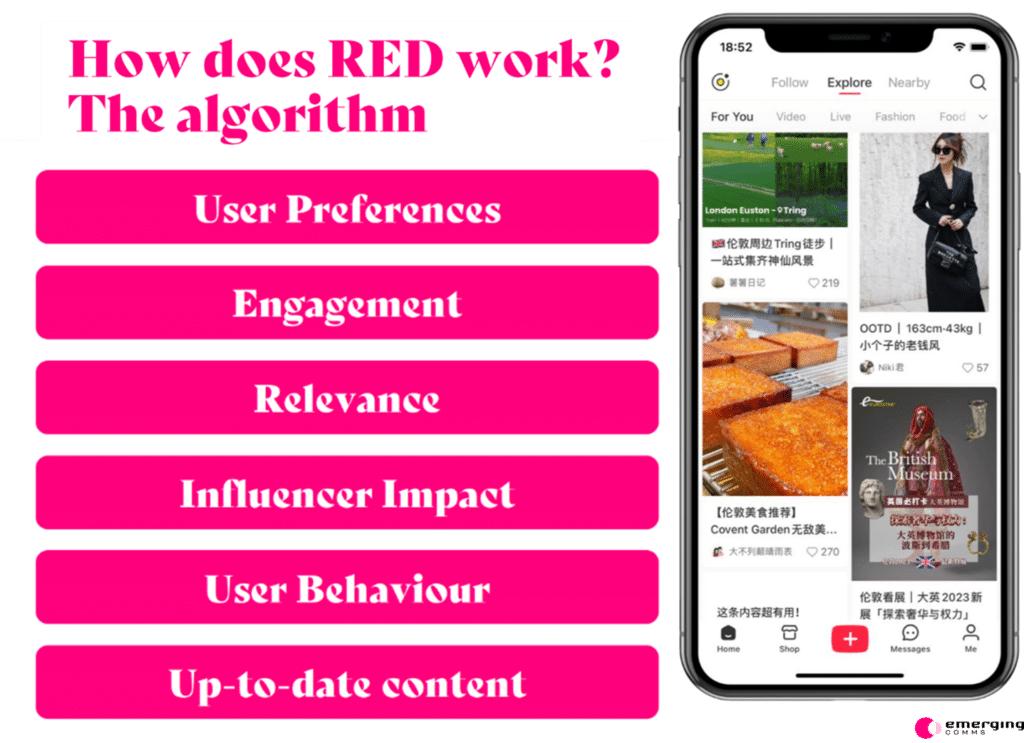 It's a supportive and inclusive ecosystem with an emphasis on authenticity and user-generated content. Genuine friendships and collaborations are formed through likes, comments and shared purchases, connecting people with similar passions, interests and ideas.
The platform's cutting-edge algorithm promotes high-quality content and meaningful engagement, creating an environment that fosters credibility. So, right off the bat users can trust recommendations and reviews.
Exploring Xiaohongshu's users
As of December 2022, Xiaohongshu boasted over 200 million monthly active users. Mostly under 24 Chinese GenZ and over 70% female, the demographic includes students, young working professionals, and young mothers. They're highly influential and represent a significant part of the Chinese consumer market.
The loyal user base and global appeal have been critical to its success, with users hailing from Southeast Asia, North America, and Europe.
Xiaohongshu marketing: Sponsored content and partnership opportunities
Xiaohongshu has a captive mass audience ready to engage, making it an attractive marketing tool for the China market and beyond.
Sponsored content partnerships with renowned brands and KOLs or micro-influencers (KOCs) mean top-notch, tailored content that hits the Chinese consumer mark. From engaging product reviews to captivating shopping hauls and compelling promotional campaigns, businesses can showcase products and services to a highly targeted audience.
Leveraging the platform's social features and community means businesses can build brand awareness, loyalty and boost visibility.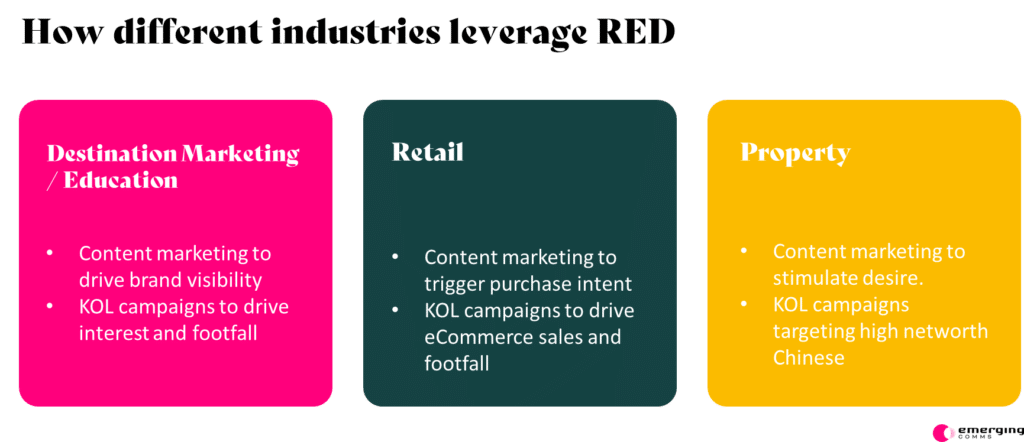 Xiaohongshu vs. Weibo: What's the difference?
Xiaohongshu and Weibo are two vibrant Chinese social media platforms, each with its own unique features and appeal.
Weibo – a popular microblogging platform provides a space for users to share brief messages, images, videos and links. Topics range from breaking news to entertainment and personal updates. With its expansive reach, Weibo commands a diverse audience such as celebs, influencers and the everyday Chinese consumer. And its broad demographic is skewed towards men and women.
In contrast, Xiaohongshu has skyrocketed in popularity due to its niche content, community, emphasis on authenticity and social commerce features that cater to a young and predominantly female audience. Its visual-centric approach enhances the overall user experience and makes it more visually appealing compared to Weibo's text-based format.
Drive sales and capitalise on Xiaohongshu marketing
Xiaohongshu is a game changer for brands who want to drive sales in the China market. Its unrivalled dedication to authenticity, user-generated content, and community building has created a loyal user base that's propelled it ahead of Chinese social media competition.
If you'd like to capitalise on the power of Xiaohongshu, download our guide to getting started with Little Red Book or watch our Little Red Book Webinar with RED Q&A.