---
The last 15 months have brought unprecedented challenges for all UK universities. How do you keep students in the UK safe and manage the need for additional pastoral care? What marketing should be done to potential Chinese students, that is deemed relevant, yet sensitive?
Not only has Covid-19 proved to be a challenging environment but, with the UK now being the Number 1 destination for Chinese students, the environment is increasingly competitive.
Most universities have communicated in much the same way as before, we have even seen some repeat the previous year's content. The results: lack lustre applications and offers falling short of recruitment targets.
A few, however, have used the opportunity to stay relevant, communicating the right message, and using formats such as video and livestreaming to bring the campus to life.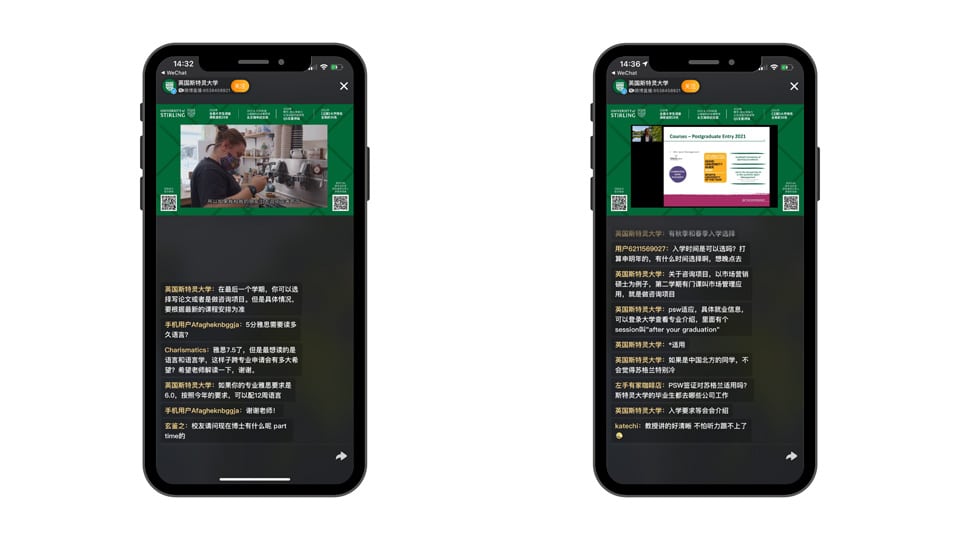 One such university is University of Stirling and a great example of this innovative approach, was last Autumn's Weibo Education Fair. Working with Emerging Communications to plan the most relevant and resonating content within a live streaming environment, the University of Stirling attracted no less than 81,000 attendees!

It's imperative that we are one step ahead of tomorrow's Chinese students. We can't assume we know what today's students want from a UK university.

We must scan the environment, talking to today's students, and gauging changing needs and wants. It's all about relevance.

To read more about how the University of Stirling and Emerging Comms read the case study here.